If you haven't discovered Oxnard, you are in for a treat!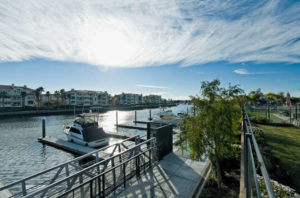 Great location, friendly accommodations, white sandy beaches, outdoor adventure, downtown attractions, award-winning festivals and the Channel Islands National Park — just 11 miles offshore!
Oxnard is steeped in a rich California history. Visit the Henry T. Oxnard National Historic District and Heritage Square for a peek into early-20th century homes. Steel magnate and philanthropist Andrew Carnegie was one of the first to recognize the value of our city when in 1906 he donated money to build a city library. The library is now the Carnegie Art Museum, brimming with fine 20th century California art.
Known for its gentle Mediterranean climate and stunning location along the Pacific Coast, Oxnard greets visitors with a relaxed, low-key style. Put on a casual shirt, shorts and flip-flops, and spend the day walking along the waterfront or explore the museums and galleries in downtown